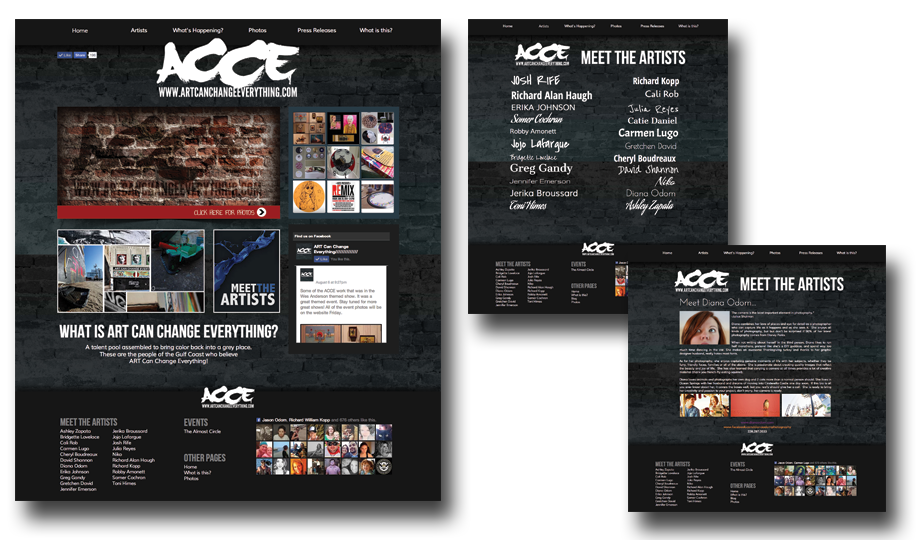 ART CAN CHANGE EVERYTHING WEBSITE
---
In 2012, something was born. A talent pool of artists assembled to bring color back into a gray place came together with the purpose of proving that "art can change everything". And that's the name.
"Art Can Change Everything" is a non-profit organization of artists, talented in different ranges of media, to help revitalize the Gulf Coast region. With so many areas of the Mississippi Gulf Coast left ignored or broken – many remnants of Hurricane Katrina – this organization holds various events to bring life to these areas, and at the same time cross-promote themselves.
But what is an "art organization" without a website to promote these events? That's where we came in. We volunteered our time and energy as part of this organization to help develop a website that showcased these various artists and events, and deliver the message that art can indeed change everything.
Keep checking www.artcanchangeeverything.com for upcoming events!