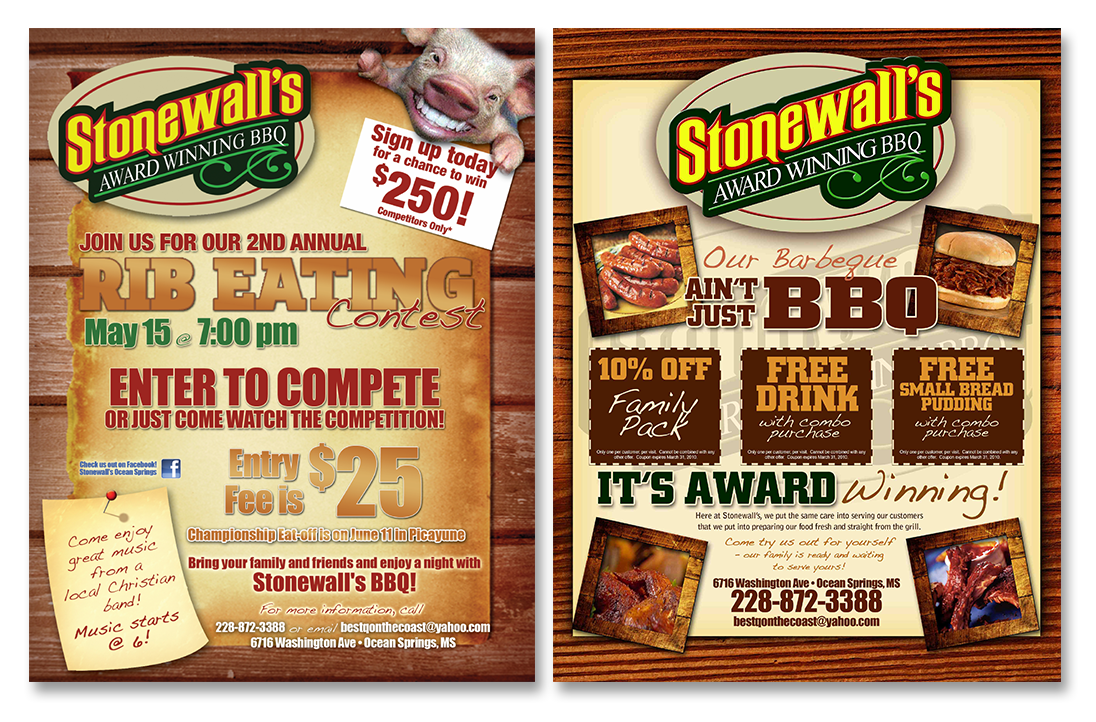 STONEWALLS AWARD WINNING BBQ
---
The Mississippi Gulf Coast has just a few favorites aside from seafood, and BBQ ranks right up there. We love it.
Stonewalls Award Winning BBQ in Ocean Springs, MS needed an attractive way to reach customers. While the BBQ industry pretty much sells itself on the Mississippi Gulf Coast – along with that comes competition. To stay in the game, we were approached to create a few promotional items for Stonewall's, including a Rib Eating Contest flyer (which we almost won!), and a coupon handout – because who doesn't like to save on their beloved barbeque?
If you're ever in the Ocean Springs area and are looking for some GREAT BBQ (not to mention their signature bread pudding), stop by Stonewalls! They're located on north Washington Ave. in Ocean Springs. Just look for the black and yellow firetruck on the east side of Washington. You can't miss it.